Boost The Performance of Your Restaurant by Adapting These 4 Industry Trends
Whether you own a small diner, a massive food chain or a coffee place, adapting novel restaurant industry trends to your operations increases your customers' happiness and your company's profitability.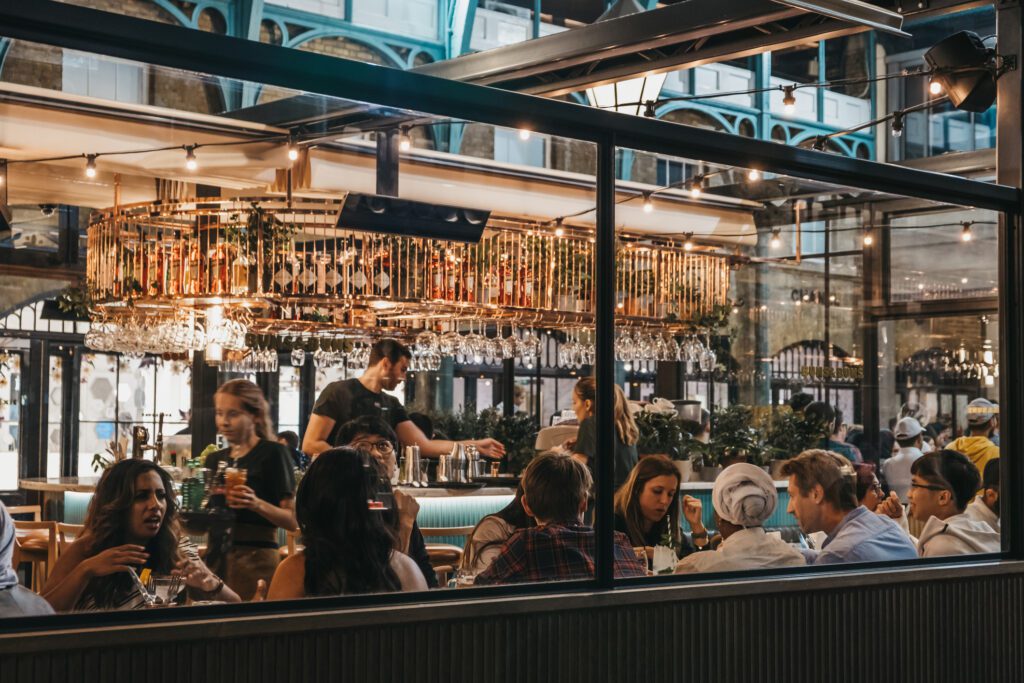 Over the last few years, we have seen the restaurant industry go through difficult times while everybody felt the pain and suffering that various Covid-19 regulations have caused to our dining experiences. Customer behaviour changes led many restaurants' to adopt novel solutions to face problems the regulators set on them. 
Whether you own a small diner, a massive food chain or a coffee place, adapting novel digital restaurant industry trends to your operations increases your customers' happiness and your company's profitability.
To give you an overview of the ever-growing opportunities that trends provide to restaurants, we are covering the 4 most typical trends consumers are experiencing in the restaurant industry.
Demand For New Value Propositions
An ever-growing number of customers expect to receive extra service from restaurants. According to Squareup (2022), half of the restaurateurs have added new products or services to their offerings due to COVID-19, with 75% saying those changes are still in place. These propositions can range from providing subscriptions, adding grocery and retail products to their offering or selling different DIY products, for example, cocktail kits.
The differences between the retail, restaurant and service industries are becoming smaller, and they are thus slowly merging into one entity. This means that in the future, it will be common to see a restaurant that hosts baking workshops and sells the equipment necessary to bake your bread while simultaneously running a popular coffee shop.
The good news is that consumers are welcoming these new restaurants with open arms. As stated by Squareup (2022), 44% of customers at a restaurant have made a purchase outside of their standard meal, and 30% said they purchased retail items from restaurants several times. As consumers embrace these value propositions, there's a reason to implement additional revenue streams to your restaurant business, especially because it increases profitability and customer satisfaction.
The rise of services like home delivery has had a knock-on effect on customers' craving for convenience, and they will continue to expect it for years to come. As reported by Toast (2019), 54% of guests believe that an online reservation system is one of the most important technological solutions a restaurant can offer. This speaks volumes, and with the trend of wanting to interact with restaurants online, whether it is booking tables, placing orders, providing feedback, viewing menus, or keeping up with the latest news – customers will expect to be able to do it online.
The desire for comfort is accompanied by an expectation of personalisation. Guests expect the restaurant industry to be as personal and relevant as any other industry. When consumers receive personalised emails about relevant products from their favourite retailers, they expect restaurants to offer a similar experience: from marketing messages to menu offers. 
With the rise of Big data companies such as Amazon, Netflix, and Starbucks, people have gotten used to the personalization and messaging that is relevant uniquely to them. Customers increasingly demand data-driven communication rather than receiving automatically generated offers, which means that consumers are willing to share their data with restaurants they love as long as they provide them with the expected experience. This new reality explains why many restaurants are turning to loyalty solutions to capture consumer preferences and engage with clients in a structured way.
One of the many ways data can drive a curated experience is by rewarding customers according to specific parameters and evoking positive brand loyalty from guests. While the traditional ways of rewarding clients (providing free coffee on birthdays or adding discounts on lunch offers) still work, restaurants can, for example, consider upselling dishes for the top 20% of loyalists on future visits. In addition, having command over the data provides endless opportunities for strategizing sales and leaving customers more satisfied with the overall experience.
Customers' eating habits are constantly changing. The unexpected onset of Covid-19 boosted different trends within the restaurant industry, one of the most prominent ones being food delivery. Less than two decades ago, restaurant-quality food delivery was still primarily limited to fast foods like Hamburgers or Pizzas. Mckinsey (2021) reported that food delivery is a global market worth 1150 billion DKK, more than tripling since 2017. In the U.S., the market more than doubled during the COVID-19 pandemic after a steady historical growth of 8% (Mckinsey, 2021).
The introduction of engaging, user-friendly apps and technology-driven networks, coupled with changing consumer expectations, have made ready-to-eat food delivery a key interest for many restaurants. Lockdowns and physical distancing requirements early in the pandemic boosted the industry significantly, with delivery a lifeline for struggling restaurants. In the years to come, it is expected to continue to be a part of the food scene, going so far as some restaurants solely operating as virtual kitchens without dining halls.

The industry is growing, and so are the customer preferences from whom to offer services changing over time. Many clients report that they prefer to order directly from the restaurant, with a whopping 70% of consumers choosing to order directly from restaurants rather than third-party suppliers (Hospitalitytech, 2018). Instead of using online food ordering platforms like Uber Eats, we can expect restaurants to follow the trends of big fast food chains like McDonald's and KFC by investing in developing their comprehensive online platforms to catch the attention of loyal customers.
This post has shown that adapting restaurant industry trends benefits both the business and the client. Although it is important to remember that every restaurant is unique, and there is no silver bullet to make your firm stand out from the rest, it's important to consider the different ways the trends can be implemented.
Curious about the solutions that will allow you to get the most out of the trends?
Write to us to have a chat about tackling those issues to learn more about the technical solutions used in a modern restaurant.
Looking forward to hearing from you!
Like what you have read? Sign up to our newsletter
We can help your business to grow