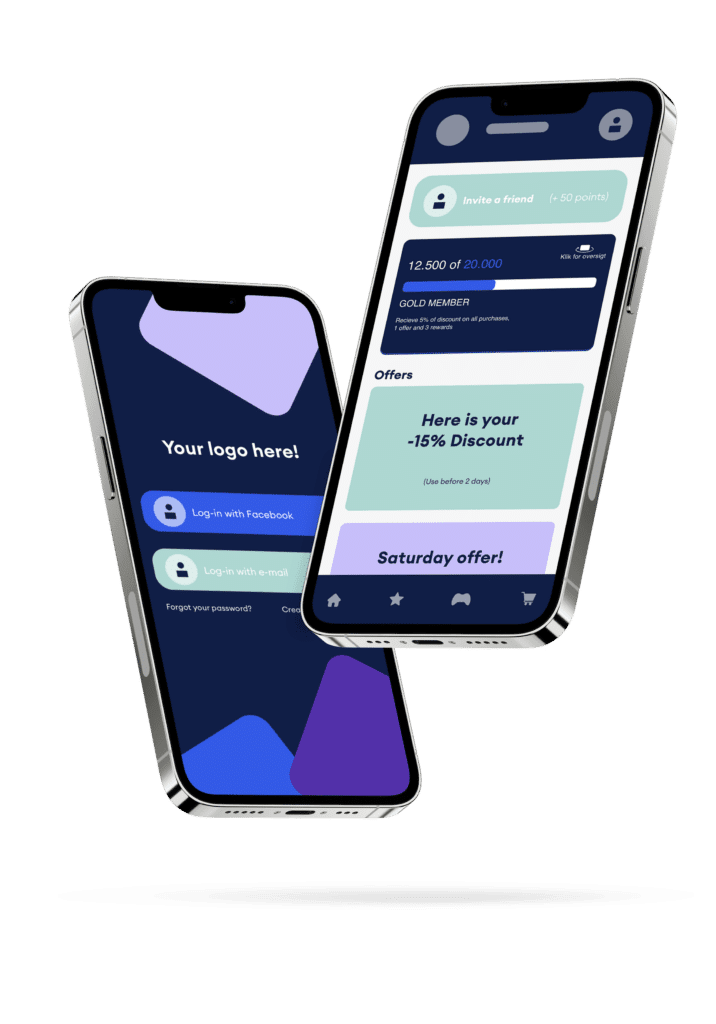 Loyal customers
are the best customers
MyLoyal offers a digital loyalty and rewards program solution and loyalty app for retail and restaurants to manage loyalty rewards, marketing communication tools and customer insights. The easy-to-use and intuitive app comes for both Android and iOS.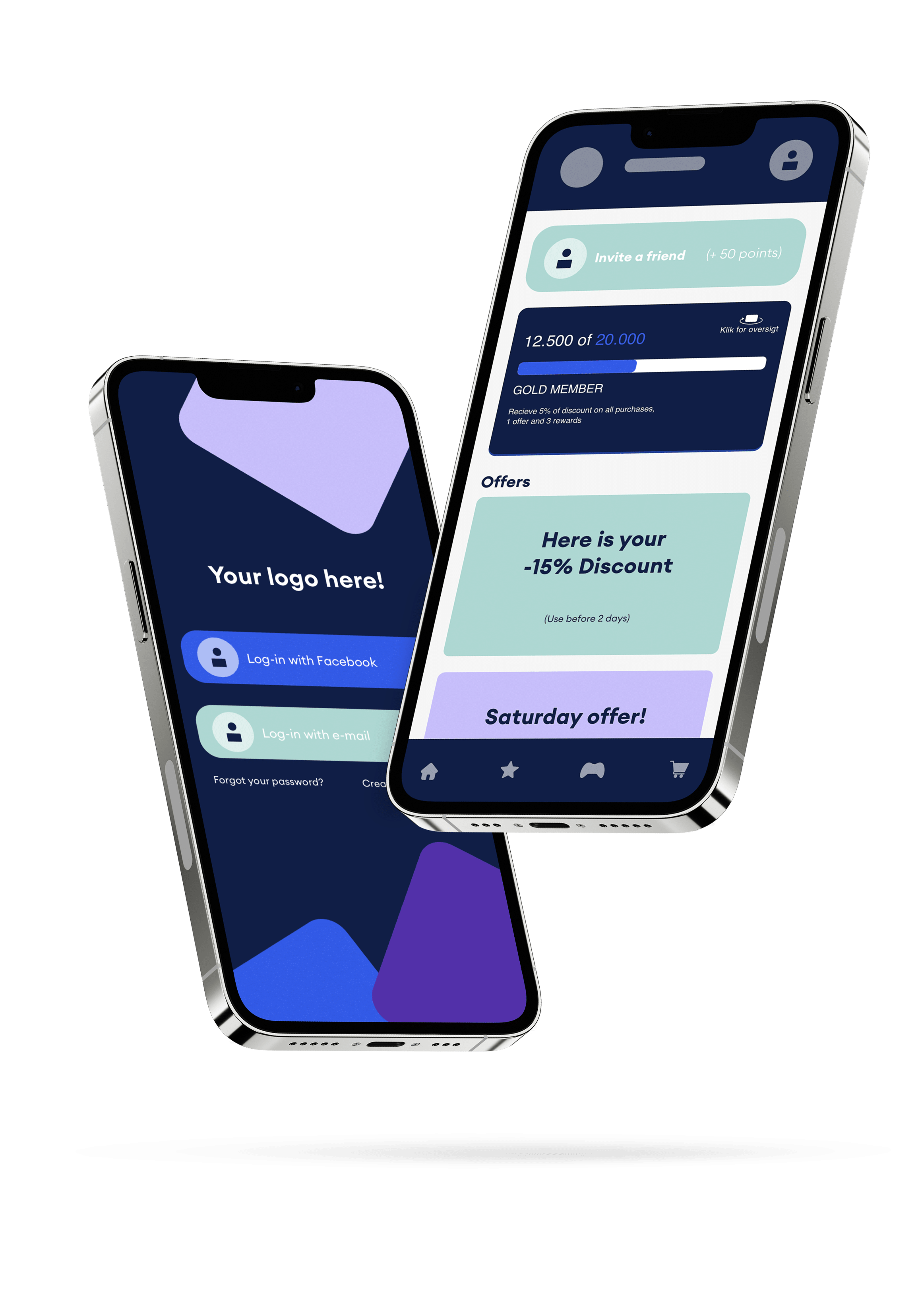 Your loyalty program solution & app
Earn customer loyalty and grow your sales
Understanding what your customers want and just as importantly what they don't want is critical for building loyalty. MyLoyal will give you an in-depth look into your customers' decision making processes so you can give them the best loyalty program they are looking for, growing your visitors and purchase basket along the way.
All in a secure IBM cloud, always up to date
Customised to fit
your brand
Using best in class software, our loyalty and rewards program supports all kinds of rewards through our app: monetary, in the shape of points, digital stamps, level awards etc. as well as emotional, such as special campaigns, VIP invitations etc. for your retail and restaurant chains.
Your brand, our software solution
Always up to date, cloud-based technology
Integrated to your POS system
Loyalty & Rewards Management Tool
Increase your customer engagement by personalizing your communication
Our loyalty and rewards program includes an admin panel, where you can personalize and schedule direct customer communication or even publish personalized news and offers directly in your app.
Customer Insights & Data Analytics
Drive business growth with data, insights and analytics
Our advanced analytics module will let you collect valuable insights about your most loyal customers whether they are visiting your store or buying online. Closely track their behaviour and provide them with the customer loyalty program and rewards that will keep them coming back.
Since 2016 we have been helping our clients expand their base of loyal customers with our loyalty and rewards program. The nature of customer habits and needs is that they are constantly changing, a cutting edge digital platform is needed to reach them directly. Not only are the needs ever-changing, but they are highly different from company to company therefore we help with customized loyalty programs.
We believe in forward-thinking technology. By taking a starting point in our technological future, we are always investing in our loyalty management software giving you the best of the best time after time.
We believe in personal connection; therefore, we are always here for you. We believe in future of the technology therefore we constantly invest into our solution and you always have the best and most up to date version of technology.
Learn what our product can do for your business